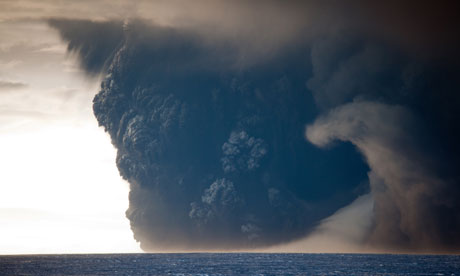 Ash traveling south from the eruption of volcano Grimsvötn (Iceland) in late May 2011 may have delayed our flight plans to an all-important presentation with the company we are currently freelancing with, but it most certainly didn´t ruin our day despite the apparent professional set-back.
Our friends over at Neongreen Network organize the yearly "Earth Talks" and were able to bring over Cameron Sinclair from Architecture for Humanity to speak at the one day event. Unfortunately due to the preparations for our pre-planned presentation we were unable to attend, however and thanks to Grimsvötn we made it back to our co-working studio the HUB and were able to take part in a close-knit workshop with Cameron and several social entrepreneurs working at the HUB.
It´s not everyday you get to pitch your ideas, collect feedback and constructive criticism in dialogue form from someone who´s efforts you so admire.
Cameron gave us some background on his reasons for why he does what he does and how he got about getting things done: Unsatisfied with the ugliness of his modest London borough and wondering why other people could live amongst beauty, he set about becoming an architect. Not content with the practice of Architecture and adamant that there were more people practicing architecture that were as passionate in helping as he was, he created his first project and proved his co-workers wrong.
Although the backgrounds that lead us to our mindset are so diverse, undoubtedly what could be seen from this day was the amount of people affected by the Human Condition and willing to go out and DO something about it.
All in all an inspiring day, which set us on a new path towards our goal. Thanks Grimsvötn!